---
The city of Las Vegas bills itself as "The Entertainment Capital of the World," with good reason. There is always more to do here than anyone could keep up with, and there's something for every taste. The city is most famous for gambling and live entertainment ranging from old-fashioned cabaret to the latest pop sensations.
---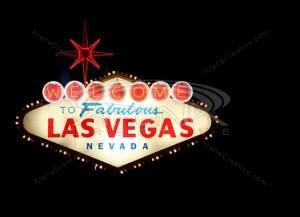 First Coast News (2014) explained,
Everyone knows that Las Vegas is all about non-stop gambling, risqué shows and partying that goes on night and day. Or is it? Here are five myths about what may be the most misunderstood city in the United States.
There's only one reason that people come to Las Vegas: gambling.
Actually, that isn't true. More people come to Vegas to experience the luxury hotels, fine dining and entertainment options than to tempt Lady Luck.
"Big casinos make about 37% of their total revenue from gambling," says David G. Schwartz, Ph.D., director of the Center for Gaming Research at the University of Nevada in Las Vegas. "That number has been declining pretty steadily since 1999, when it was 50%."
Schwartz credits three factors for the sharp decline in gambling revenue over the past 15 years, starting with the fancier casino hotels that began to populate the city over the past decade, driving up room rates and consequently grabbing a larger share of the take. The much touted fine dining revolution in Las Vegas, where top chefs like Gordon Ramsey, Bobby Flay…
---
When you think back on last year's inaugural Life Is Beautiful Festival, two things stand out: First, it ran incredibly smoothly. And second, the food was really, really good.
"No one was as shocked at how well it went than we were," says chef Scott Conant, who you know as a judge on Chopped and as the pasta-loving celebrity chef behind Cosmopolitan restaurants Scarpetta and D.O.C.G. Conant participated in LIB in 2013 and is back this year, hosting a Chefs on Stage cooking demo.
"There was a lot of collaboration last year," he says. "The way [LIB founder] Rehan [Choudry] and Bruce [Bromberg] brought everybody together really speaks to the event as a whole, and it was just fun. It wasn't just a culinary event. The chefs really got caught up in it, all the elements involved and the sense of place and history in Downtown Las Vegas."